When you think of routers, Synology isn't the first brand that comes to mind. But that might soon change as the company rolls out their consumer network solutions such as the RT1900ac and RT2600ac. Most recently, Synology has released its first mesh router, the MR2200ac.
As connected devices continue to enter our homes, a reliable network is necessary to keep them online. The MR2200ac is designed to do that and more.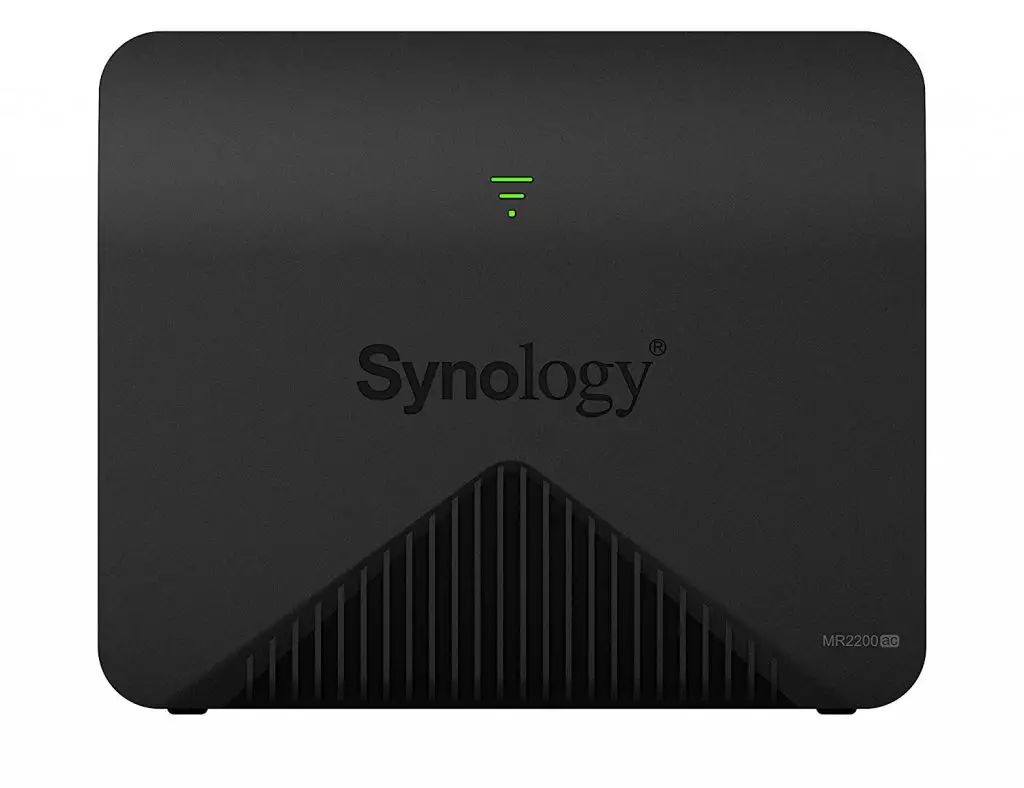 On the Outside
Synology has chosen to go with an internal antenna design for the MR2200ac. It's the kind of router that you wouldn't be embarrassed to show off in the corner of the living room. It's also made with a standing design for a relatively small footprint.
At the front, you have LED indicators for the Wi-Fi and the status of the device. At the back, there are a couple of Gigabit Ethernet ports (one for WAN and one for LAN), a USB 3.0 port where you can connect a printer or external drive, and a port for the power adapter. You can also find the WPS button, Wi-Fi switch, power button, and reset button back there.
From the outside, the MR2200ac looks like a basic router but it's definitely far from bare bones.
On the Inside
Powered by Qualcomm's IPQ4019 system-on-chip, the MR2200ac (Check Pricing) supports the 802.11ac standard on both the 2.4GHz and 5GHz band with automatic switching between them to provide the best connection. The router also uses part of the 5GHz spectrum as a dedicated backhaul to avoid any significant network degradation.
The MR2200ac is also one of the first routers to be certified for the latest WPA3 Wi-Fi security standard. It provides better protection, security, and privacy compared to previous standards.
A single MR2200ac can cover 2000 square feet. But because this is a mesh router, you can use several units that each provide an additional 2000 square feet of Wi-Fi to cover every part of the property.
Let's take a look at how that works.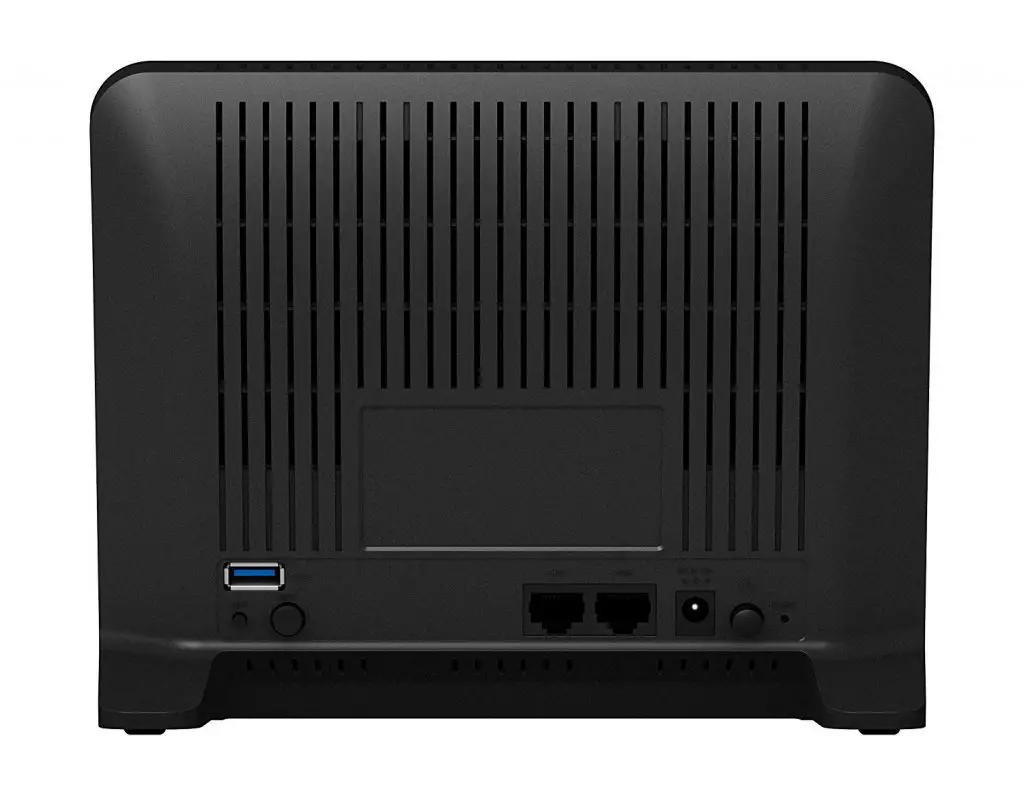 Seamless Connectivity with Wi-Fi Mesh Networking
As we've mentioned at the start of the article, this isn't your average router. It's Synology's first router designed with Mesh Wi-Fi in mind. What this means is that you can use it as either a typical stand-alone unit or if you have two or more of them, you can make them work together to increase the range and reliability of your Wi-Fi network. The MR2200ac can also work with Synology's RT2600ac and use its features to create a mesh system.
Typical home Wi-Fi setups only use a single router to provide wireless coverage throughout the house. But sometimes, there will be certain areas where you'll get a poor signal or no signal at all even though you should be within the advertised range of your router. That's because obstacles like walls negatively affect wireless performance. And if you have a big house, you can simply be out of range.
One solution is to use range extenders but not all of them are easy to set up for the average user. They also have other limitations that can severely slow down the wireless speeds of your network. A better option that has been getting more popular in recently is Mesh Wi-Fi.
Like range extenders, a Mesh Wi-Fi router like the MR2200ac can expand your wireless network. But unlike range extenders, the nodes (one node is an individual router) on a mesh network communicate with each other to transmit data using the node with the best signal for the device you're using.
If properly set up, you won't have to worry about being too far away from your router to get a good signal or fiddling with access points. You'll have seamless wireless connectivity throughout your entire home.
Making Wi-Fi Easy with Synology Router Manager
Synology is best known for their NAS devices. They're often praised as one of the most user-friendly units in the market. And it's all thanks to software running the show – Synology's DiskStation Manager (DSM).
For their router lineup, the company has the Synology Router Manager (SRM). It brings the same easy-to-use experience from the DSM while still having features that power users can make the most of.
With the release of the MR2200ac also comes SRM 1.2 which comes with the following new features:
Setup custom user profiles: This allows you to filter content, limit the time someone can use the internet, and even set a schedule to limit access to certain sites. This is particularly useful for parents who want to make sure their kids use the internet the right way.
Understand how your home uses the internet: See when someone's connected to your home network and what websites they're This is another feature aimed at parents who want to keep their children stay away from the dark side of the web.
Network profiles for devices: It's not just the users you need to worry about. As more gadgets and Internet of Things (IoT) devices become commonplace, are you keeping up? Set custom profiles so that anything that connects to your network follows a set of rules that will keep the network safe and secure.
Automatically network security: SRM 1.2 comes integrated with Google Safe Browsing and DNS & IP Threat Intelligence. These tools provide real-time protection against malicious websites, malware, and other security threats to your home network.
Is This Router Right For You?
One MR2200ac can be used as a stand-alone Wi-Fi router. For larger properties, you can use multiple units to provide coverage to every corner of your home. Depending on where you place each router, you can eliminate dead spots and eliminate dropped connections.
Through Synology's SRM that runs your network behind the scenes, it's easy to set up parental controls, monitor your network, and keep it secure.
Priced at $140, the MR2200ac brings advanced features, expandability, and the user-friendly experience that Synology has become known for. If those are things that you're looking for in a home network, then this router is definitely one you should consider.